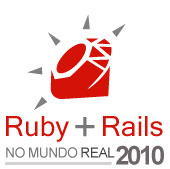 Antes de divulgar o resultado, nós gostaríamos de agradecer à todos que participaram e ajudaram a divulgar o evento. Muito obrigado a todos!
Pessoal, temos uma surpresa para anunciar…  Ao invés de premiarmos a comunidade Rails com somente um ingresso, nós decidimos sortear 2 entradas para o Ruby + Rails no Mundo Real 2010. FTW!!! \o/
Sem mais mistérios, vamos aos dois ganhadores:
@jonas_alves: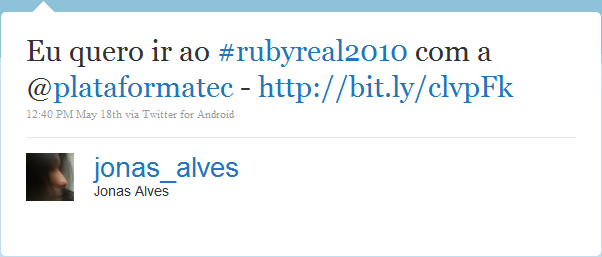 @lucasmazza: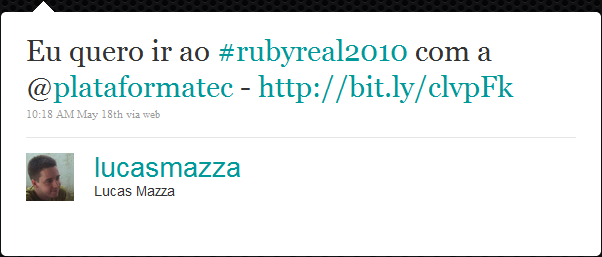 PARABÉNS!
Para receber os códigos para inscrição, enviem uma DM para @plataformatec com seus contatos (e-mail e telefone).
Atenção, pois as incrições só poderão ser realizadas até o dia 25/mai.
Nos vemos lá no Ruby + Rails no Mundo Real 2010,
Abraços!
This entry was posted on Sunday, May 23rd, 2010 at 1:40 pm and is filed under Português. You can follow any responses to this entry through the RSS 2.0 feed. Both comments and pings are currently closed.